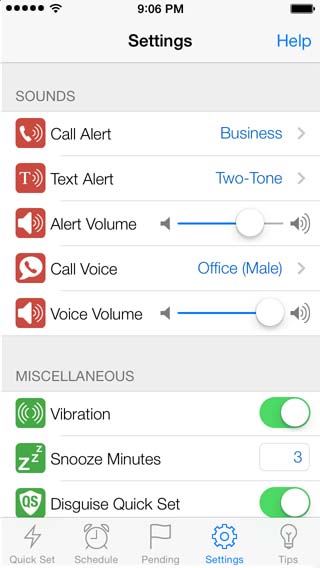 If you hear no sound from the app, try to troubleshoot this way:
First, check the hardware mute switch on the side of the phone. With an iPhone, if it shows orange, your app sounds are muted. Turn this switch toward the top/front of the phone to hide the orange.
Next, turn up the volume using the hardware volume buttons, just below the mute switch. Adjust the volume when a call or alert tone is playing for best results.
Finally, turn up the app's Call Volume, Alert Volume, and/or Voice Volume, in the Settings screen. (These sliders allow for separate control over alerts and voices, instead of relying on the hardware buttons for a general app volume.)