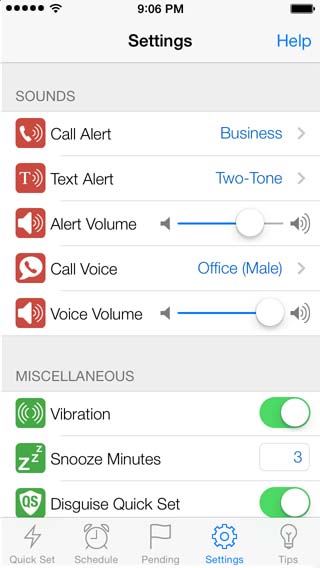 Changing ring or alert tones, that play when simulated calls or text messages (respectively) are received, is very easy.
Scroll down the Settings screen to the Sounds section, and press the Call Alert or Text Alert bar. These options will display a list of preset sounds. You can audition each of the sounds, and pick the one you like.
When you're satisfied, press the Settings button to return to the main Settings screen. There, you can also adjust the volume of each sound.